This week we are lucky enough to be in Disney World. I have some down time right now and some things that have made my life good this week, so here is my Disney edition of my fave 5.
1. This wonderful trip to Disney - I wasn't sure how much fun I/we were going to have because this is the first time that we have been here with more than one child, but we are having a blast. I love Disney!!! Thank you to my dear husband for all of his work in planning this and making it happen. Next time we plan a Disney trip, I will really be excited. I promise!!!
2. Tupperware sandwich keeper - I have had this for quite some time and will use it on occasion, but it has proved it's worth this week. I can carry snacks in it, in my backpack, with no worries about them getting crushed. It's wonderful!!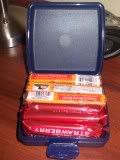 3. Ginger - I get motion sick pretty easily and am usually popping Dramamine when I think that I am going to be doing anything that will make me sick, such as rides, boats, different forms of transportation. I really wanted to find some sort of more natural alternative because I didn't want to take Dramamine several times a day for many days. I read about taking Ginger and it has been working great for me. I haven't gone on any extreme rides like Mission: Space, but for what I have done, it's worked very well.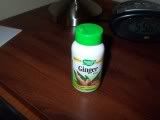 4. My new Tervis Tumbler - this is a 10oz one compared to my 20oz smiley face that I have. I am thinking that I may get one of these for each of the girls and then get a 20oz for me. We'll see. Space and money are always a consideration!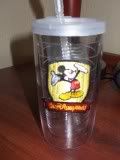 5. Pop-up storage cubes, hampers, etc. - these are so very, very handy!!
For more Friday favorites, visit Susanne at
Living to Tell The Story
.