I came across this on another
blog
and I just love it!! So here are some favorite things from this past week.
1. Candy corn and peanuts. I'm not a big fan of either separately, but put them together...YUM! Personally, I like the ratio of 1 candy corn to 2 peanuts.
2. Cozy, dark Fall days. It just makes it so nice to be warm and comfy inside. Unless you aren't inside!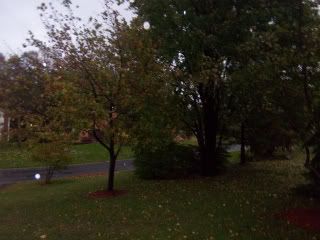 3. These great containers that I found for lunches. I am really trying to reduce the number of plastic bags that I use in general, and especially for lunches. These are working out great for my two oldest (they have two lids - a big one and one for the middle section). Also, I am a big fan of Bento lunch blogs and while I can't/don't make our lunches look like those, this is a step in that direction.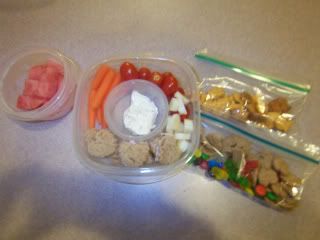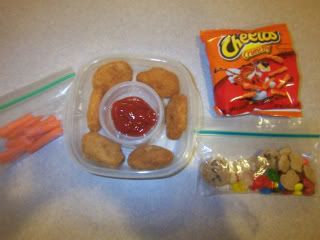 4. California Rolls from Wegmans. I love to get these for a special treat for lunch every so often.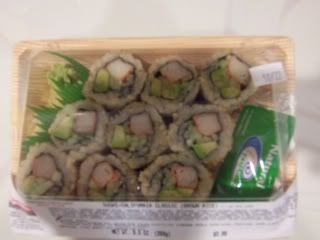 5. That this spider was outside and NOT inside (It looked much larger in person. Really!). I am not a fan of spiders. At. all. A friend of my oldest found this outside and was excited to show me. Thanks.
6. Ok - I know that I shouldn't break the rules, especially on my first time doing this, but I have another one: watching
Cloverfield
with my husband on Wednesday night. Great movie, great company :)
Happy Friday!!!