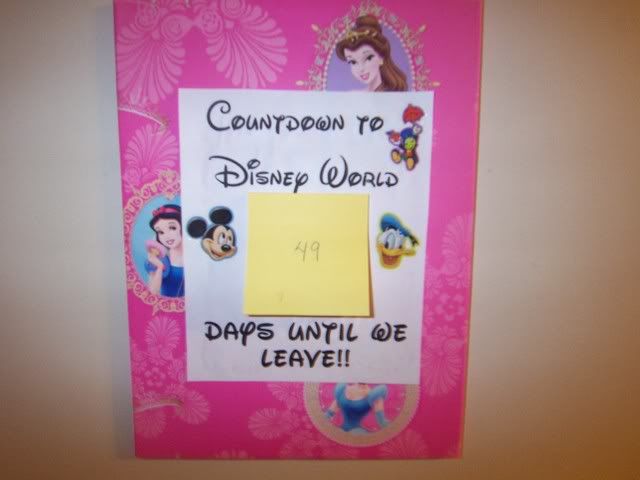 We now have less than 50 days until we leave on our "BIG" vacation. It sounds like a long time, but I have a feeling it's going to go fast and soon I will be entering into Panic Mode.
We get back home the week before Christmas and because of this, I want to have all of our Christmas related things, as well as packing, done by December 1st. This will allow me to have those last few days for last minute packing, cleaning, etc. This is a pretty big stretch for me, and us, because, while I love to plans things, I am a last minute person. I am no stranger to shopping on December 24
th
and staying up late to wrap. I guess I love the
adrenaline
rush?? This year, I want to enjoy that last week (really weeks!) before Christmas.
So...my goals include having the tree up and decorated, out of town gifts purchased wrapped and sent, some cookies made and frozen, our gifts wrapped and ready to go, and stocking
stuffers
ready and waiting. I would like to have our Christmas card labels and stamps ready for our return. I am hoping to get a picture for our cards while we are in Disney and order the cards so that they arrive to our house around the same time we do. So that's Christmas.
Then, I obviously need to be all packed (meaning packing for all of us). That shouldn't be too hard (ha, ha) because a lot of the clothes that we'll be bringing are warm weather clothes and I am sure that we won't have much need for them here at that point!
That just leaves my
pre
-trip cleaning and organizing frenzy. I love the idea of coming home to a clean house and the majority of the laundry is clean, ironed and put away. I have to admit that this usually isn't the reality when we leave for vacation, but I think that I get closer and closer to my goal each time. Maybe this is my time :)
We'll see how it goes.